Cambridge Audio DAC
Cambridge Audio DACs: DAC MAGIC PLUS, DAC MAGIC XS, DAC MAGIC 100, AZUR 851D.

DAC MAGIC PLUS
The DacMagic Plus has fantastic new features including wireless device connectivity and stunning audio performance from music of all formats. Thanks to twin DACs it instantly improves audio fidelity from all your favourite digital products allowing you to make your computer, TV, Blu-ray player and other devices a true part of your hi-fi system.

The DacMagic Plus works by taking a direct digital audio signal from your computer, TV or other device - bypassing their built-in digital to analogue converters.

This signal is then carefully analysed and upgraded using our ATF2 upsampling system. Once this process is complete, the DacMagic Plus outputs your music as a much purer analogue signal straight to your amplifier.

Custom developed by our dedicated team in the heart of London, DacMagic Plus is totally flexible and supports digital music of all formats. It even allows you to upgrade 24-bit music files stored on your PC for better-than-CD performance from your digital music collection.

Watch the video above to find out why our proprietary ATF2 upsampling technology makes such a difference to the sound produced by our DACs.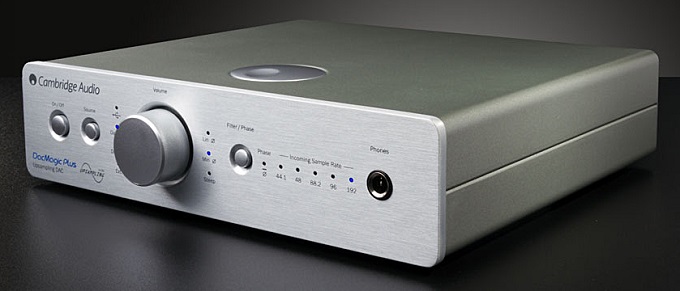 DACMAGIC 100
Thanks to a Wolfson 24-bit DAC, a 24-bit/96kHz driverless USB Audio 1.0 input and S/PDIF and TosLink digital inputs, the DacMagic 100 takes the sound from your computer, iPod, TV and other digital devices and adds detail, depth and added clarity to give you a true audio experience.

Generally the digital to analogue converter found in typical digital devices is pretty poor and won't extract the truest quality of audio from your sources. The DacMagic 100 works by taking a direct digital audio signal from your device to bypass its soundcard or DAC. It then digitally processes the audio signal using our custom designed technology, dramatically improving sound quality and reducing distortion. This results in greater detail, sparkling clarity and a deeper scale to all of your audio.

DacMagic 100 is very flexible and supports virtually all digital file formats including the very highest quality 24-bit studio master or lossless quality audio files stored on your computer. With three different digital connectivity options and the ability to connect four devices concurrently, DacMagic 100 is a true digital music enhancement hub. Set-up is totally intuitive, allowing you to begin enjoying better quality audio in minutes.

Like all our products, the DacMagic 100 was custom developed from the ground-up by our design team at our headquarters in the heart of London. Our engineering teams put an incredible amount of attention to detail on ensuring the sound quality is the focus of the product, for the DacMagic 100 this included incorporating the very latest digital to analogue converter from market-leader Wolfson.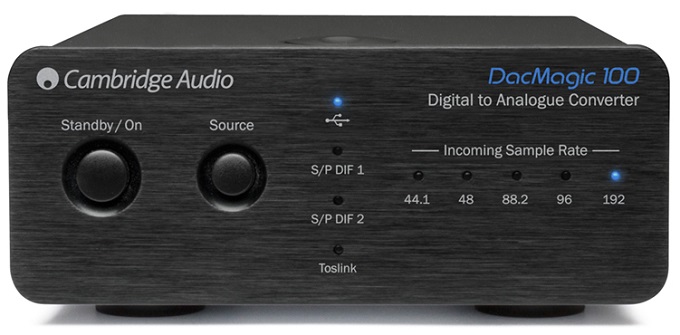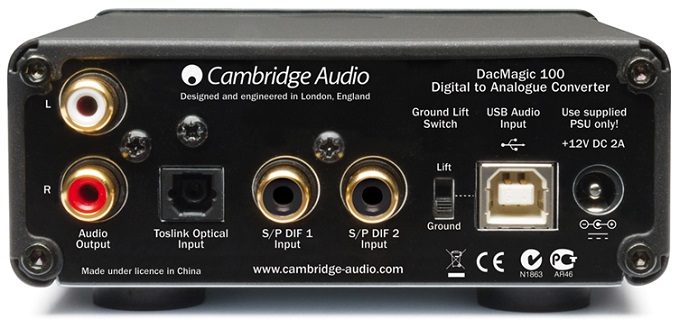 AZUR 851D
Flagship Digital to Analogue Conveter
Digital music now comes from a multitude of sources, but your PC's sound card is an afterthought. Pass the same file through the 851D's twin DACs in dual differential mode and its 2nd generation Adaptive Time Filtering process and the music will sound extraordinary – just as the original artist intended.

We built the 851D using all our hi-fi know-how, so it has a large toroidal transformer, audiophile internal components and connectivity with as many sources as possible. There are digital TOSLINK, S/PDIF, BNC and AES/EBU inputs, while if you add a BT100 Bluetooth dongle you can pair with compatible devices. For your PC there's an asynchronous USB audio input with a dedicated driver, allowing you to bypass the PC's poor audio path.

The outpus are similarly designed with flexibility in mind, with both digital, balanced XLR and traditional RCA sockets. As the 851D is also a pre-amp so can be directly connected to a power amp such as our 851W or active speakers for further sonic benefits.